'Point of View' is of a Mountain Lion from North America.
The cat also know as a Puma/Cougar stands above it's latest catch a Bighorn sheep ram.
The canvas is done in acrylics which is then varnished to enhance the colours & tones.
This was completed in around 2 months.
Contact the gallery on 01307 465715 it shipping is required.
Out of stock
Original acrylic on canvas
Image Size;760mm x 490mm
Framed Size; 920mm x 650mm
My name is David Mackenzie, I am an Edinburgh born self taught artist specializing in wildlife. My work has been in exhibitions in many parts of Scotland over the years & I started painting full time once I moved to Perthshire. I previously worked professionally in conservation as a deputy head keeper at Edinburgh Zoo for 10 years with big cats, bears and birds. I find this experience helps with my painting as it gives me an emotional connection to the story I'm trying to tell. The natural world & the wildlife that inhabit it & the state of this world is the drive that carries me forward through each painting. I always work in acrylics on canvas as I find them particularly responsive to the way that I work. I use them almost like watercolours, building up layer upon layer to gain the right tone & at times gaining a translucent effect. In 2019 I had 2 solo exhibitions. At present my work can also be seen in the Melrose Gallery in the Scottish Borders & at the Number 4 Gallery at St Abbs, near Coldingham, in Scotland. In my art I try to imagine the story behind the scene to create an emotion & give a connection for the viewer.
Related products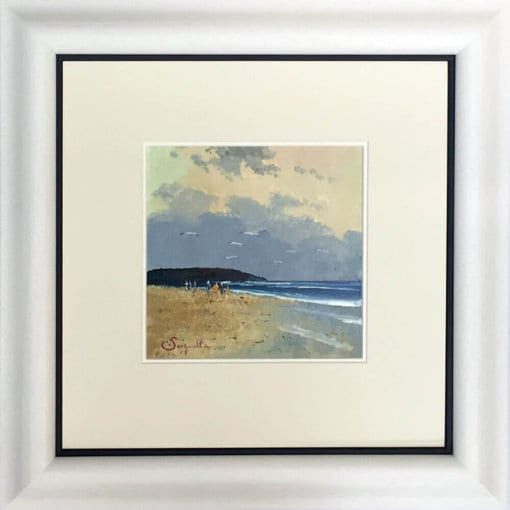 Out of stock